Admissions Open 2023-2024 Result - oriented "Maths / Physics / Chemistry / Biology / Hindi" Home - Tuition Undertaken for K-12 : CBSE / ICSE / ISC / State Board / IGCSE / AS Level / A Level / IB / AP / JEE / NEET / Olympiad / CA CPT / SAT / CAT / GRE / GMAT / TOEFL / IELTS By well qualified & Experienced Teachers

Unlock Your Maths Potential
with Our Home Tuition
Choose your dream and make it reality
CONTACT US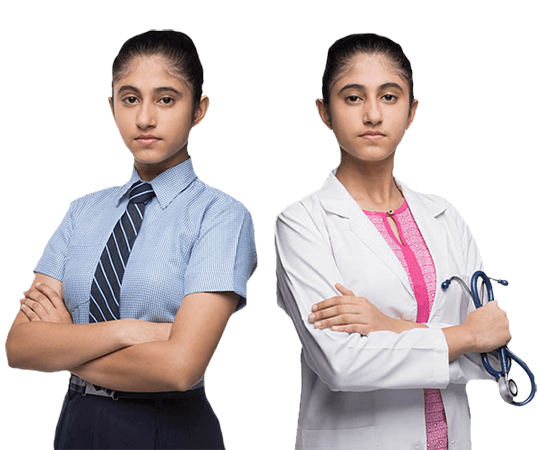 Maths Made Easy with Home Tuition
Choose your dream and make it reality
COURSES
Latest Updates
Undertaken Maths Home tuition for all Classes / Boards by experienced teachers.
THE HINDU, JULY 5, 2001
"SHANTI INSTITUTE" in Chennai is one best organized and more sought after tuition center. Apart from the intensive group coaching scheduled for the IIT-JEE and similar entrance examination, it offers highly organized school tuition system pitched at three different levels and costs to meet the requirements of different boards ICSE, CBSE, State Board etc. Classes are closely monitored; biweekly tests are for a creative and challenge teacher who can bring the subject alive!!
THE HINDU (SCHOLAR), MAY 22, 2010
MOTIVATING ACHIEVERS
Achiever Learning Company Private Limited (Home-Tuition), formerly Shanti Institute, aims to provide training for academic excellence even while making learning fun and motivating students to aim higher.
The training methodology aims at encouraging innovation, discipline and excellence. The teachers are specialized and well- trained. And the syllabus has a wide coverage.
Achiever, started by Professor Shubham Vats, ME, MBA, was started in 1997 to provide Home – Tuition for all subjects and all levels. Achiever provides coaching for ISC, ICSE, CBSE State Board, NIOS, A-Level, O-Level, IB, IGSCE and AP Boards.
It also provides coaching for all competitive exams including IIT-JEE, AIIMS, AIPMT, SAT, GRE, GMAT, TOEFL, IELTS, CPT and CAT they also teach Vedic Maths for all ages through e-learning throughout the globe. Achiever develops computer software and publishes educational books.
THE TIMES OF INDIA, JAN 26, 2012
"Parents are ready to spend any amount of money as doing well academically has become important. "Says Shubham Vats. Director of Achiever Learning Company. A coaching institution in Adyar. "Also parents don't have time to coach their children. "He says. At this 16 year old institute, students pay up to Rs.10,000 a month for getting a personal tutor to come home to teach a subject. The institute also organises group classes in schools where students pay Rs 6,000 per subject a year to study in classes with 50 other students.
THE TIMES OF INDIA, NOV 24, 2012
"Parents say that the Achiever Learning Company in Adyar, for instance charges an average of 20,000 per subject per month for one – on – one two-hour sessions thrice a week. However, Professor Shubham who heads the centre told TOI that he charges between Rs.5,000 and Rs.10,000 a year for group tuition classes. "Our teachers are well qualified. Some of them have contributed to the books that the students are studying, so we know that we are giving quality. "He say. If students cannot keep up with the group classes, one-on-on sessions are recommended, he adds.
Tuition centre heads admit to wanting only "serious students" in their classes. "Our aim is to create toppers. We want them to become chartered accountants and doctors, "says Professor Shubham, who runs Achiever Learning Company in Adyar. "We want them to get the first mark in class. If they are already getting 98%, we want to make that 100, "He says, adding that the centre gives students its own round of home-work. "If students do not show any improvement, then what can we say, except that the teacher will lose interest and so will the student and the parents. "He says. "We tell parents that if the child is not willing to work hard it is better that they do not come."
THE WEEK, OCT 18, 2015
TUITION BIZ -Great Indian tuition boom
Private tuitions are employing innovative techniques to attract more students. For instance, at the Achiever Learning Company in Adyar,Chennai. Teachers are graded-O, A and B-based on their expertise and the student's requirements. The O grade teachers, apart from teaching, can also "inspire and motivate the students to be independent and make them much more knowledgeable". says professor Shubham Vats. The Centre has students from class one to class twelve and those preparing for competitive exams.
Welcome to Achiever Math home tuition institute
Maths Home Tuition Institute prepares students for CBSE  , ICSE , ISC , State Board , IGCSE , AS Level  , A Level  , IB.  We impart knowledge to children , develops their skills , instils in them sound values and nurtures their curiosity for lifelong learning which they will cherish for lifelong , one that will make them good human beings   . Our dedicated and caring teachers teach our children with true heart soul mind making learning enjoyable , purposeful and inspire our children to believe in themselves and think big with a growth mindset.
Learning Can be fun
Motivation is the key
Education is the celebration
Inspire Motivate 24×7
Achiever Learning Company Private Limited ( formerly Shanti Institute ) was incorporated in 2003 with whose sole aim is to enable students to rise to their potential in the key areas of Mathematics , Science , English , Accountancy , Commerce , Computer Science and any subject from KG to Phd level.
Maths Home Tuition Institute is a brain child of Achiever Learning believes in practice makes perfect to master the concept so that all types of application reasoning aptitude questions can be answered for CBSE , ICSE , ISC , State Board , IGCSE , AS Level , A Level , IB,  JEE , NEET , SAT , GRE , GMAT , CAT
Maths Home Tuition Institute is truly blessed with a team of experienced , result oriented , dedicated , competent teachers . Many of our students have scored centum marks in their exams and have come out in flying colors reaching scholastic milestones.
Maths Home – Tuition Institute believes in having strong basic concepts from the grassroot level.
Home Tuition Institute has been the most reputed educational institutions for 20+ glorious years. We are trusted by 10k+ students , 2k+ teachers , covering 1k+ schools.
Success and Nothing less isn't just a statement or a punchline. It's a promise that lies at the core of Home Tuition Institute. Over last 20 years we have been relentlessly committed to our students.
COMMITTED
C – caring for each other
O – offering forgiveness
M – making justice our concern
M – maximizing self esteem
I- inspiring faith in the God
T – trusting and being trustworthy
T – taking stewardship seriously
E – enabling growth and learning
D – dedication ourselves to the pursuit of truth
Maths Home Tuition works on philosophy of aeiou
A- academic
E-excellence
I -Is
O- Our
U – Ultimate Goal
Steadfast in faith we aim to rise above the ordinary by developing education which can transform lives. Inspired by our faith in the God and together with our students we aim for each person to reach their full potential.
Everyone in our institute deserves to be cared for unconditionally and valued equally as a unique creation made in the image of God.
We believe in Team Spirit I will only succeed if We succeed.
We believe in learning individually and collectively with pride and the belief that in the long run it rewards
I can assure you that Maths Home Tuition Institute will continue to strive for even greater student achievement not only in academics but also in all other areas of skill and personality development.
Home Tuition Institute is an established name in CBSE / ICSE / ISC / State Board / IGCSE / AS Level / A Level / IB etc for last 20 years for its comprehensive result oriented with an unmatched learning experience with an unbeatable edge. Our core objective is to help students and to bring best academic goals
For last 20 years Maths Home – Tuition Institute has been nurturing the students by teaching the concepts and its applications in a simple way which the student can easily understand
Maths Home Tuition Institute is one of the best home tuition Institute for any level classes / boards
If you are interested to study with true heart soul mind and is hard working then Maths Home – Tuition Institute can create the history by getting top grades
Maths Home Tuition Institute works with truth transparency dedication to improve the student community to make strong basic concepts.
Give your academics a new height and achieve your desired results by joining Maths Home Tuition Institute as we give rigorous practice to the future generation
Maths Home – Tuition Institute is here to create a remarkable impact in terms of improving knowledge , wisdom and result
If you want to learn concepts and its applications Maths Home – Tuition Institute will work together , we will identify the student's weakness and try to strengthen them by teaching basic concepts from grass root level , regular assignment , snap test
Maths Home – Tuition Institute will create a personalised strategy for our students and modify it according to the student's progress , we will make subject look easy to our students
Mathematics is an integral part of our daily life whether one is a Science / Commerce / Art student. To get into the top college one has to take Math test compulsory either in the form of JEE / SAT / CPT . Human life is incomplete without Maths. Maths is the language of Engineering , Physics , Accountancy and many other subjects . Maths helps us to understand the world in a better way and makes us solve numerical problems that are the part of human life. The main aim of Maths Home Tuition Institute is to develop Mathematical skills , reasoning application among the students.
Maths Home Tuition Institute is aimed at boosting the moral values of students , enhancing numerical skills , aptitudes of students and preparing them to face the exams with confidence.
It is heartening to see that Maths Home Tuition Institute is living up to its motto Work is Worship where academic excellence , development of skills and character is given the top most priority.
Our vision is to provide a happy , caring and stimulating learning environment where student will recognize and achieve their fullest potential so that children can make their best contribution to the world.
We aim to develop our children into capable , responsible , caring and ethical world citizens.
Our core values are Honesty , Integrity , Quality
Maths Home – Tuition Institute is an initiative to create scholars by teaching basic concepts from grass root level and practicing reasoning application based question papers from Textbook Exercise / Examples / Previous Years Board Question Papers by the top most hand picked gifted faculties .
In Maths Home – Tuition student's satisfaction is guaranteed . Students can ask questions , clarify doubts at any time .
We at Achiever Institute try to give the complete package of overall academic development , increasing students IQ level , developing the thinking ability of the students , counseling for better career options after 10 + 2 , bringing the 100% of any students by learning the basic concepts from grass root level and mastering the reasoning application based questions but not the least preparing for selection in top most engineering and medical colleges with top ranks . We at Achiever learning have pool of qualified , experienced , dedicated teachers to provide best blended learning experience for CBSE / ICSE / ISC / State Board / AS Level / A Level / IB / JEE / NEET / Olympiad / CA CPT / SAT / CAT / GRE / GMAT / IELTS / TOEFL . All faculties are well experienced and have proven track records of creating IITians and Doctors , they know how to bring the best from any student . The existence of Achiever learning is the best proof of quality education and hand picked gifted teachers who have produced 1000+ of doctors , engineers and chartered accountants and more than 200+ IITians. Our aim is to bringing out the best in every student . Students learn at their own pace , first filling in gaps in their understanding by teaching basic concepts from grass root level and then accelerating their learning by practicing reasoning application based question from textbook exercise , example and previous board papers.
With Achiever home-tuition , teachers identifies gaps in their student's understanding and tailor made learning is made to make each student learn basic concepts and application based questions by our rigorous practice.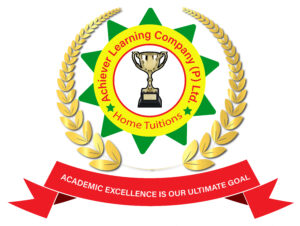 Need Help?
Contact our support team if you have any further questions. We are here to help you out
REQUEST CALL BACK.
Would you like to speak to one of our advisers over the phone? Just submit your details and we'll be in touch shortly. You can also email us if you would prefer.